and the sky above proclaims
We are glad you have stopped by!
Sadieville Christian Church is a place where people can meet Jesus, engage in life-giving community, and everyone is welcome.
Join us for our Sunday services!
Welcome
A perfect place for imperfect people
We are saving a seat for you. We are a community of broken people, for broken people, discovering God's grace and power together. We believe God has a purpose for your life, and that's what drives us.
Jesus is the common thread that weaves us together.
Our church family is a group of God's children coming together for worship, fellowship, and to encourage one another. We share life together and a family bond in God's family.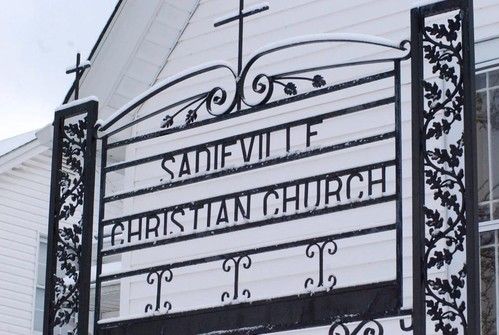 Gather
Sunday Morning Worship Service
Currently we are doing a short series from the book of Nehemiah. The walls around Jerusalem were built under the leadership of Nehemiah and there are some important lessons we can learn as we rebuild our lives.